Petra Macneary
Granddaughter of the king of Brigid, heir to the throne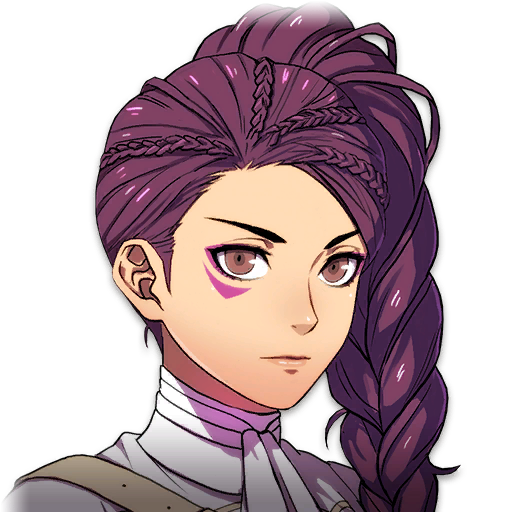 volume_up

 To the west of Fódlan is an archipelago called Brigid. Petra is the granddaughter of their king.

volume_up

 Brigid is a vassal state of the Empire, which is how she came to be enrolled here. She's incredibly smart and studious.
Affiliation
Adrestian Empire
Gender
Female
Age
15
Height
161 cm, 161 cm
Birthday
9/7 (Horsebow Moon)
Interests
Hunting and hide tanning
Studying
Likes
Swimming in the ocean, sunshine, climbing trees, family, her homeland
Dislikes
Mathematics, idleness, discrimination
Personal History
Part I
Year
Details
1164
Born as granddaughter of the king of Brigid.
1175
Loses father in the Dagda and Brigid War.
Goes to the Empire as symbol of Brigid's vassalage.
1180
Enrolls at the Officers Academy at Garreg Mach with the cooperation of Duke Gerth.
Part II (Not Crimson Flower)
Year
Details
1181
Temporarily goes back to Brigid.
Returns to Fódlan and throws herself into fighting the Empire.
1185
Remembers the promise made five years ago and returns to Garreg Mach.
Part II (Crimson Flower)
| Year | Details |
| --- | --- |
| 1181 | Becomes involved with the Imperial army as a visiting general from Brigid. |
| 1185 | Reassigned to Garreg Mach when the Black Eagle Strike Force is formed. |