Dedue Molinaro
Survivor from Duscur, Prince Dimitri's vassal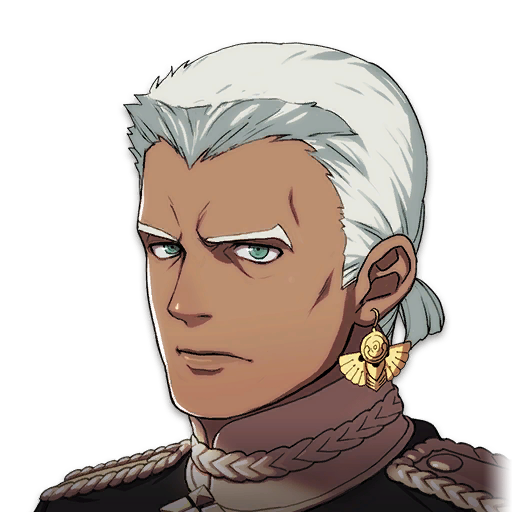 volume_up

 Dedue was born in Duscur, and has been loyally working in my service for the past four years.

volume_up

 He's rather taciturn, but once you get to know him, you'll see he's a kind and good-natured young man.
Affiliation
Holy Kingdom of Faerghus
Gender
Male
Age
18
Height
204 cm, 204 cm
Birthday
8/31 (Verdant Rain Moon)
Interests
Likes
Flowers, gardening, needlework, arts and crafts
Dislikes
Anyone who attempts to harm Dimitri
Path-Specific Titles
Azure Moon
Duscur survivor, Prince Dimitri's vassal
Personal History
Part I
Year
Details
1161
Born the eldest son of a blacksmith in the Duscur region.
1176
Loses his family during the Kingdom's subjugation of Duscur.
Swears fealty to Dimitri and becomes his vassal.
1180
Enrolls at the Officers Academy at Garreg Mach with Dimitri.
Part II (Not Crimson Flower)
Year
Details
1181
Wounded while rescuing Dimitri during the coup of Fhirdiad.
Takes refuge in the Duscur residential district.
1185
Appears at the Great Bridge of Myrddin after reuniting with his liege.