Hilda Valentine Goneril
Eldest daughter of House Goneril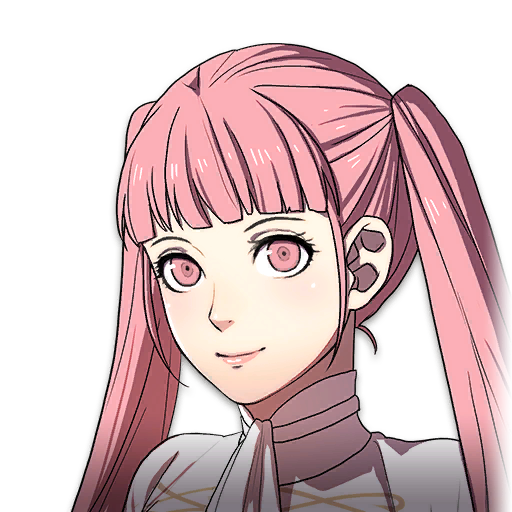 volume_up

 Hilda is the only daughter of Duke Goneril. It seems her father and brother coddle her quite a bit.

volume_up

 If you look up "lazy" in the dictionary...her picture won't be there because she never got around to submitting it. Not too unusual for a noble, I guess.
Affiliation
Leicester Alliance
Gender
Female
Age
18
Height
154 cm, 154 cm
Birthday
2/3 (Pegasus Moon)
Crest

Minor Crest of Goneril
House Goneril's Minor Crest, inherited from Goneril of the 10 Elites. Allows combat arts to sometimes prevent enemy counterattacks.
Interests
Chatting
Making accessories
Likes
Fashion, chatting, persuasion, singing, dancing, colorful flowers
Dislikes
Effort, exhaustion, responsibility, extreme heat or cold
Personal History
Part I
| Year | Details |
| --- | --- |
| 1161 | Born the only daughter of Duke Goneril. |
| 1180 | Enrolls at the Officers Academy at Garreg Mach. |
Part II (Not Crimson Flower)
| Year | Details |
| --- | --- |
| 1181 | Goes back home to a wealth of free time. |
| 1185 | Remembers the promise made five years ago and returns to Garreg Mach. |