Hanneman von Essar
Crest scholar, professor at the Officers Academy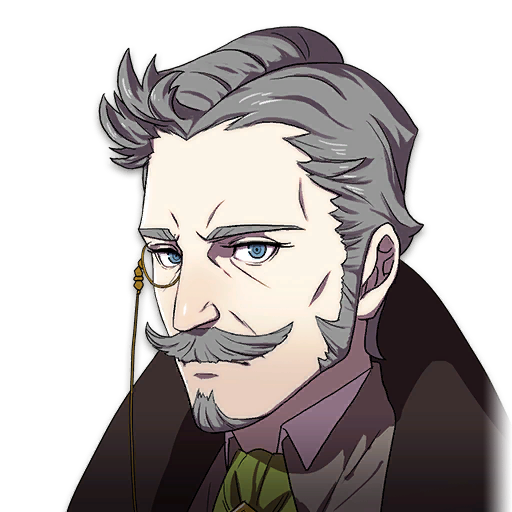 Battle
Defeat
Part I Casual
volume_up

I must fall back. My research cannot end here.
Part II Casual
volume_up

I must fall back. My work is too important to end here...
Part II Classic
volume_up

My dream... I can only hope someone else makes it a reality...
Level up
Level up (0-2 stats)
volume_up

This wouldn't have happened in my youth.
Level up
volume_up

I'm only getting better with age.
volume_up

There is much to learn from battle.
volume_up

I could go another few rounds.
Max level up
volume_up

The apex of learning.
Skill Level Up
volume_up

Perhaps I'll expand the scope of my research.
volume_up

I still have much to learn.
volume_up

Age is but a number.
volume_up

I will no doubt make use of this.
Cooking Together
volume_up

Oh my. Did you choose me without knowing of my abysmal cooking skills?
volume_up

It might be better if I just watch... We won't be able to finish like this. I might burn the water.
Choir Practice
volume_up

The utter discord... I cannot stand it! I do wish everyone would listen to one another.
Recruit
Byleth Level
15
volume_up

Professor! I've been watching your class activities, and I wondered if you might desire my help.

volume_up

Just say the word and I'll pitch in.

volume_up

Of course, I have to be truthful... It's all just a ploy to make it easier to research your Crest!
Accept
volume_up

Feel free to call on me anytime. I'll be happy to lend a hand.

volume_up

And then you can help out with my class too. It's a joke, Professor.

volume_up

I'd never put a burden on you, a first-year teacher.
Decline
volume_up

Hmm, that is rather unfortunate. Well, should you change your mind, please do let me know.
Fail
volume_up

How is life treating you, Professor? My job is keeping me busy, as you might expect...

volume_up

I've got my hands full, let me tell you. This year is absolutely relentless.
Certifications
Pass
volume_up

Of course I passed. I am a scholar!
Fail
volume_up

Even my wisdom could not conquer.
Class Change
volume_up

This could benefit my research.
volume_up

Life is comprised of new challenges.
volume_up

I should have no trouble with this.