Claude von Riegan
Grandson and heir to the Leader of the Leicester Alliance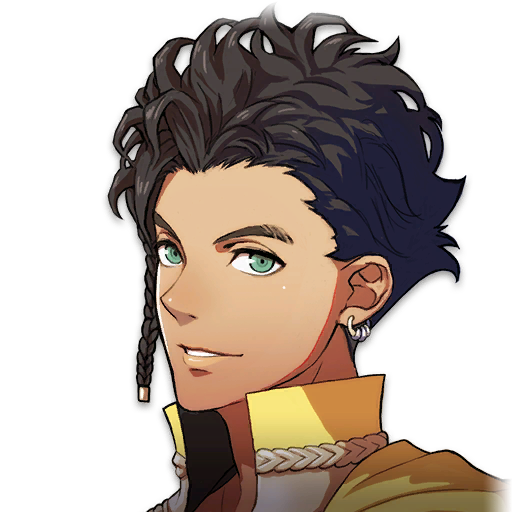 volume_up

 Piqued your interest, have I? As luck would have it, I'm pretty curious about you as well.

volume_up

 But what's life without a bit of mystery? Let's just spend the next year or so learning about each other, little by little.
Affiliation
Leicester Alliance
Gender
Male
Age
17
Height
175 cm, 175 cm
Birthday
7/24 (Blue Sea Moon)
Crest

Minor Crest of Riegan
A Minor Crest inherited from Riegan of the 10 Elites. Sometimes restores HP equal to 30% of damage dealt when using combat arts.
Interests
Tactical scheming
Planning feasts
Likes
Feasts, long rides, archery, topics of curiosity
Dislikes
Blind reliance on gods, leaving things to chance, being bound by common sense
Path-Specific Titles
Verdant Wind
Duke Riegan, Leader of the Leicester Alliance
Personal History
Part I
| Year | Details |
| --- | --- |
| 1162 | Born as the grandchild of Duke Riegan on his mother's side. Birthplace unknown. |
| 1179 | Announced as a legitimate heir to House Riegan. |
| 1180 | Enrolls at the Officers Academy at Garreg Mach. |
Part II (Not Crimson Flower)
Year
Details
1180
Serves as the leader of the Alliance on behalf of his ill grandfather.
1181
After his grandfather's death, officially inherits the Riegan Dukedom.
The Alliance faces internal discord over relations with the Empire.
1185
Remembers the promise made five years ago and returns to Garreg Mach.