Hubert von Vestra
Heir to House Vestra, servant to the Imperial princess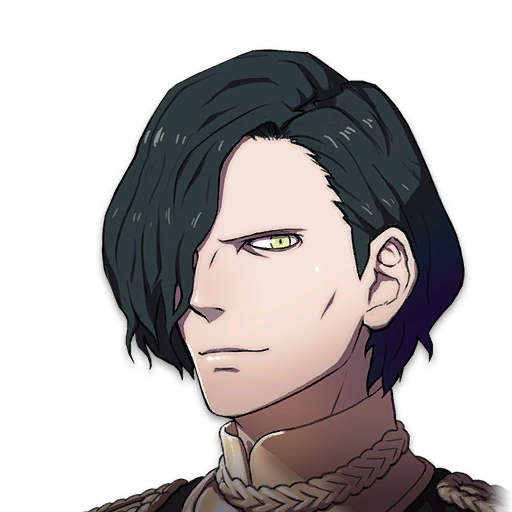 volume_up

 Hubert is the heir of Marquis Vestra. He has served me since I was a child.

volume_up

 You may think his blood runs a bit cold, but... Heh, actually, that's rather accurate. Still, if you can get past that, you'll see he's quite astute and reasonable.
Affiliation
Adrestian Empire
Gender
Male
Age
19
Height
188 cm, 188 cm
Birthday
4/17 (Great Tree Moon)
Interests
Strategy and tactics research
Protecting Edelgard
Likes
Irony, coffee, intelligence, useful people
Dislikes
The Church of Seiros, those who bother Edelgard, gambling, heights, nostalgia, laziness
Path-Specific Titles
Crimson Flower
Marquis Vestra, Minister of the Imperial Household
Personal History
Part I
| Year | Details |
| --- | --- |
| 1160 | Born as the eldest son of Marquis Vestra. |
| 1167 | Becomes Edelgard's vassal. |
| 1180 | Enrolls at the Officers Academy at Garreg Mach with Edelgard. |
Part II (Crimson Flower)
Year
Details
1180
Passes judgment on his father, Marquis Vestra, and inherits the title.
Becomes Minister of the Imperial Household. Supports Edelgard's new administration.
1185
Forms the Black Eagle Strike Force at Garreg Mach, which is under territorial rule.