Linhardt von Hevring
Heir to House Hevring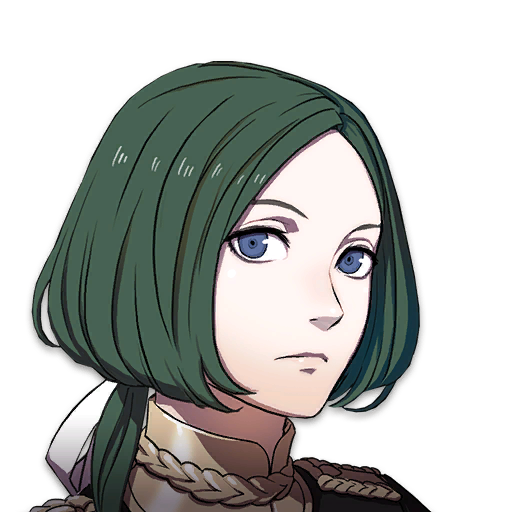 volume_up

 He's remarkably intelligent, but he only wishes to apply himself to tasks that particularly interest him and nothing else. He's also fond of...well, napping.

volume_up

 If he had any work ethic or sense of duty to speak of, I suppose he would be destined to become an official of the Empire.
Affiliation
Adrestian Empire
Gender
Male
Age
16
Height
177 cm, 177 cm
Birthday
11/7 (Red Wolf Moon)
Crest

Minor Crest of Cethleann
They say Saint Cethleann bore this Minor Crest. A symbol of kindness and mastery of light. Sometimes raises Mt when using recovery magic.
Interests
Likes
Sleeping in, midday naps, reading, fishing, sweets, freedom
Dislikes
Fighting, blood, weapons, duty, self-restraint, politics, ghosts
Path-Specific Titles
Silver Snow
Former heir to House Hevring
Azure Moon
Former heir to House Hevring
Verdant Wind
Former heir to House Hevring
Personal History
Part I
| Year | Details |
| --- | --- |
| 1163 | Born the eldest son of Count Hevring. |
| 1169 | Meets Caspar and becomes good friends with him. |
| 1180 | Enrolls at the Officers Academy at Garreg Mach. |
Part II (Not Crimson Flower)
Year
Details
1181
Returns to his territory and indulges in laziness.
1185
Escapes the territory alone.
Remembers the promise made five years ago and returns to Garreg Mach.
Part II (Crimson Flower)
| Year | Details |
| --- | --- |
| 1181 | Becomes involved in the Imperial army as a general. |
| 1185 | Reassigned to Garreg Mach when the Black Eagle Strike Force is formed. |